The Weatherford Branch assists at least one undergraduate SWOSU student who displays an interest in and passion for leadership to go to The National Conference for College Women Student Learners (NCCWSL) (May 29 – June 1, 2019).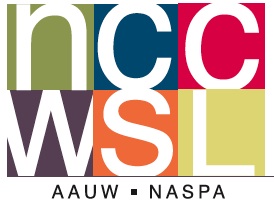 To receive support from the Weatherford branch, please complete the application – due by January 22, 2019.
Recipients are recognized at the annual Weatherford Branch Banquet (March 2019).
Recipients are also expected to serve as a SWOSU campus resource person, promote student awareness about the issues raised at the conference, and present a program to the local AAUW branch.
For more information, visit: http://www.nccwsl.org/
Weatherford branch NCCWSL Committee members: